Mary Steffl
My success story should have started ten years ago, when I joined Uplift in November 2006 and began resistance training for the first time in my life. With very little upper body strength, I set out to get strong and healthy.
At least 30 pounds overweight when I discovered Uplift, I spent the next seven-and-a-half years diligently lifting weights, doing cardio and eating lots of healthy food, and lots of unhealthy food. I would arrive at the gym and work through my program, and Uplift trainer and owner Jill Strand would often ask me how I was doing with my nutrition. I would make excuses, and think to myself, "Well, look at me, how do you think my nutrition is?" While I faithfully went to the gym, lifted and did cardio, it took me way too long to learn to eat right, the "Uplift Way."
In May 2013, two of my children were in college, my youngest got her driver's license, and I decided to make a job change and try to build a career, a little later than most. After working at a part-time, family-friendly job for almost 13 years, I wanted to find a job that would allow me to help meet college costs, but that was fulfilling, rewarding and allowed me to move up. My new job in a full-time marketing position in Bloomington, a 25-mile commute from my home south of Stillwater, was (and still) is everything I wanted, but it consumed almost 10 hours of my time every day. I decided working out just wasn't something I had time for anymore, and I left Uplift. Bad plan.
In June 2014 I started experiencing a lot of pain and discomfort in my left shoulder. I decided it was because I had quit lifting and I needed to go back to Uplift and get my shoulder strong again – and I had gained almost 10 pounds since I quit working out. Chris and Jill graciously welcomed me back, set up a new program for me and suggested I get weighed and measured. My response? "No, thank you; I know my weight and measurements are both 'too much' and I don't need to officially record it to confirm it." Luckily Jill kept encouraging me to do it, explaining that we needed a starting point, so I gave in and made an appointment for an upcoming evening. As that evening approached, I decided that if I was going to start working out again, it made sense to make an effort to eat better and try to lose some weight too. That evening changed my life.
Jill and I talked about what I eat, when I eat and why I eat and she made several suggestions for improving and changing my habits. She challenged me to not eat bread for three weeks, change my breakfast to two eggs, a bunch of sautéed veggies, beans and chicken or turkey sausage. I knew sugar and sweets were my downfall, so I decided to try to eliminate them, and while I was at it, no pasta either. I would allow myself a square of dark chocolate every day and low sugar fruits such as berries to make my sweet tooth happy. We also set a limit of a glass of wine or alcoholic drink one or two days a week. I could eat chocolate and drink wine so I was happy!
We created a workout plan, and I decided I would take off only one day per week. Three days a week I would lift and do at least 20 minutes of cardio; three more days I would do 45-60 minutes of cardio.
The first week was really tough. My head pounded and I wanted to eat everything in sight. But something really amazing happened. By eliminating the bread, pasta and sugar, I was so much less hungry. As I worked out and ate healthy from the plan that Jill and I put together, the weight started to come off. I ate as much as I wanted, just no bread, pasta or sugar. I was satisfied, feeling amazing and losing weight.
I set my goal to lose 30 pounds. But when I hit 30, I wanted to lose ten more, so I started boosting my cardio with bursts of running (one of my least favorite things to do). Those last ten pounds took more than three months to come off, and I went through a 6-week period where my weight didn't budge even though I was working out and eating the same way. But I kept at it; I hadn't come that far to not make my goal. Throughout my journey, my shoulder continued to be a source of pain and frustration, but the Uplift trainers worked with me to find ways to exercise without straining my shoulder.
Today I can happily say I have lost 43 pounds and more than 32 inches from my hips, waist, thighs, arms, and chest. I went from a size 14-16 to a size 6-8. My BMI and fat percentage are in a healthy range. I still work out five days a week and can run one-to-two miles of my four-mile neighborhood route. I allow myself a treat or two each week, and I feel better and am in probably the best shape of my life at 50 years old. After a lot of chiropractic care and physical therapy my shoulder is finally healing. I even got up on water skis this summer for the first time since my early twenties. My wonderful husband rewarded me with a Macy's shopping spree with a personal shopper to buy a new wardrobe, which was an incredible amount of fun!
If I can impart wisdom to anyone reading this it would be that it is never too late to get in shape. Take the time to care for yourself. We only get one body and keeping it healthy is one of the most important things we can do as we journey through life! The trainers at Uplift truly care about you and want to help you reach your goals –no matter how long it may take!
Terri Beckstead
Joining UpLift Guided Fitness has significantly improved the quality of my life! I lost seven pounds and saw a notable different in muscle tone in just my first several weeks of membership.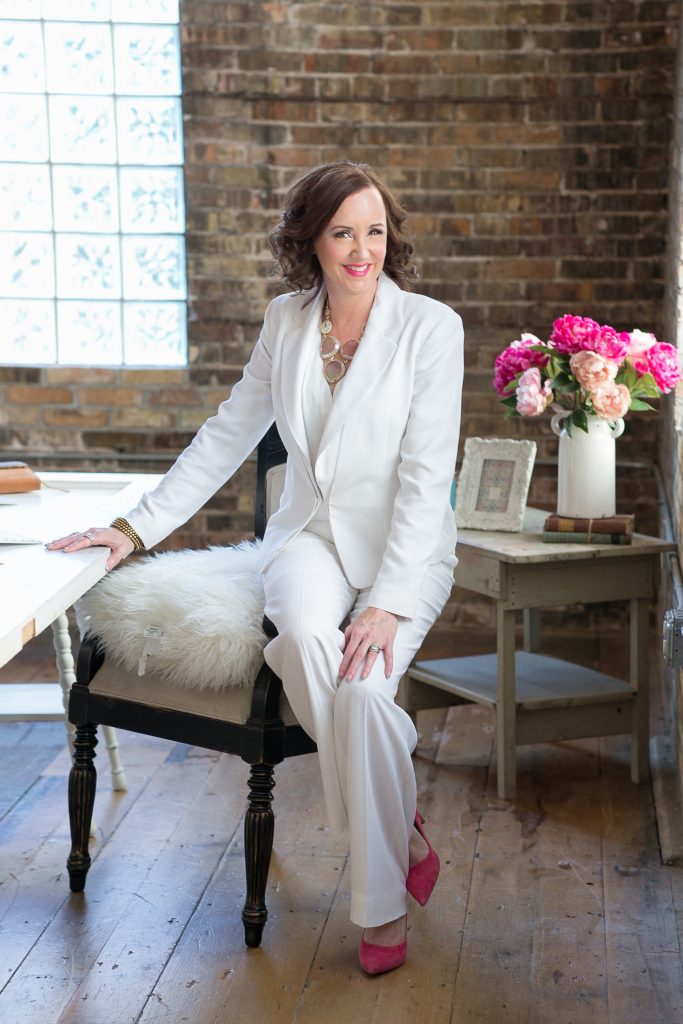 My friends Karen & Jess have been singing the praises of UpLift for years. After my hysterectomy a few years ago my metabolism really slowed and I was slowly gaining extra weight and feeling less energetic. Decided to give Uplift a try in February 2016 during a new member promotion, hoping increased strength training and nutrition coaching would make the difference in my health.
I feel more energetic and confident, I am stronger and have easily been able to maintain my ideal weight this year.
I feel UpLift offers a perfect balance of training & support. I love having my workout change every 12 visits (about a month), having support from UpLift's awesome trainers while learning my new workouts and having the autonomy of working out alone once I have master my new exercises. It cost thousands of dollars over a few months for my husband and I to work with a trainer at a local big box gym and I didn't enjoy having the trainer with me continuously once he had taken me through the circuit a few times.
I love that UpLift is a women's only gym and I love the staff and the energy of the members. I recommend Upift every time I have an opportunity because the experience has been so positive for me personally!
Joan Skluzacek
While running errands in Woodbury last fall, the exterior sign on the Uplift building often caught Joan Skluzacek's attention. She'd been looking for a fitness program that would be a good fit for her and decided to check it out.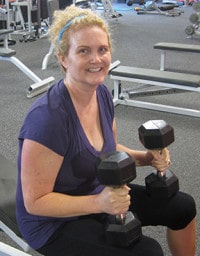 "Our lovely Natalie greeted me at the door, gave me the quick pitch and the number to call for an appointment," Joan explained. Seven months later, Joan has lost 21 pounds, two inches off her waistline and most importantly improved her health. With decreased body pain, she's been discharged from her prescribed physical therapy, her blood pressure and cholesterol levels have gone down and she's improved her overall mood and stress management as well as her vitamin D maintenance.
For Joan, the key achieving a healthier body and mind was a unique learning process. "I started the exercise program and began to modify my nutrition right away when I joined Uplift. For me, finding my stride with nutrition and learning to eat the 'Uplift way' was as gradual a process as building my exercise tolerance. I experienced lots of learning through trial and error. Weight started coming off by the second week and for a while I lost about a pound a week, then moved into a series of alternating plateaus and losses." Joan hopes to lose about 20 more pounds as she continues on her journey to a healthy lifestyle.
For many Uplift members, what makes their experience positive is the open access to guided fitness with certified trainers who care. "The trainers have been engaged and emotionally present with me. They teach skills and safety with spirit and humor and offer enthusiastic support. They meet me where I am in my process, encourage experimentation and creativity, and fine tune my program according to my individual needs. They have been very open to coordinating my exercise program with the recommendations of my physical therapist," Joan explained.
While many of today's fitness centers, gyms and clubs may be bigger, have lower membership fees or offer a broader range of amenities, Uplift is uniquely tailored to the fitness and health needs of women and guiding them to success. "Uplift is a non-competitive environment where diverse women are accepted just as they are and helped to develop and achieve their own goals. Judgment and comparison are minimized in favor of encouragement and support. The diversity of work out activities available is great and having the trainers on the floor to help us use our time there effectively is a great advantage," Joan added.
While Joan has achieved a satisfying level of success, it has not come without struggles, which the Uplift trainers have helped her address. "One challenge I've struggled with is the establishment of routine. I have tried to work out at Uplift at least three days a week and do pretty well with that most of the time. However, I have children with disabilities, including one who is very medically fragile and dependent on me and others for care. My caregiving role, together with my husband's highly varied work schedule as an airline pilot, make it very difficult for me to maintain a routine schedule for my activities. In addition, stress eating and cravings for comfort food have presented challenges. The trainers at Uplift have helped with finding healthier alternatives that satisfy those cravings and keep me on the road to success."
Joan Vogel Skluzacek is 52 and lives in Afton, MN. She has been married for 28 years and is the mother to five children and two grandchildren.
Alona Rindal
I was the very first member at UpLift when it opened in 2005. When I joined, I considered myself
active and in good shape; I took aerobics classes at Lifetime Fitness and was at the gym pretty much every day! After I went through my initial assessment with Jill and Chris at UpLift. I quickly realized that I had hit a plateau and would never get in better shape if all I did was cardio 7 days a week.
I started gaining muscle and losing fat after only a couple months of following UpLift's guided resistance training (the trainers create personalized programs for you every 4-6 weeks at no additional charge!). At the same time, I was learning balanced healthy eating habits (which I thought I knew but was dead wrong!). Two years later, when I turned 35, I was in my best shape ever! At 5'1" tall, I weighed 107 lbs. and, most importantly, I felt great and absolutely loved my body. (And so did my newlywed husband!)
Then, I got pregnant and gained 35 lbs! Jill and Chris were there for me; they developed a special workout routine and I lifted weights all the way until the day before I had my baby. And I was back at UpLift six weeks later. I didn't have a chance to lose all my baby weight, because I got pregnant again three months later. To make a long story short, I was able to kick my workouts back into gear about a year ago, after three back-to-back pregnancies in four years.
Safe exercise while pregnant, and breast feeding, allowed me to drop baby pounds within a few weeks after my last pregnancy. Today, five years after my first pregnancy (at age 40), I am
proud to say that I am in BETTER shape than I was then! And UpLift is responsible for guiding me through my fitness journey. Their ongoing encouragement, along with my discipline and adherence to the exercise routine, and consistent approach to healthy eating, definitely paid off. Thank you, UpLift!
(Since January, 2009, Alona has lost 10 lbs., 15 inches, and 19 mm in her caliper measurements. She has trimmed 5 inches off her waist, and 3.5 inches from her hips.)
Denise Erickson
In September of 2009, I made a commitment to join UpLift Guided Fitness. UpLift has provided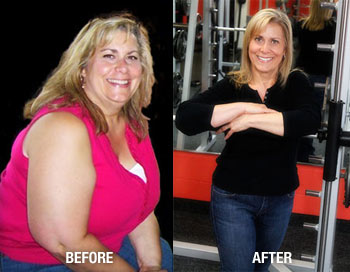 me with the information and individual support that I needed to lose more than 90 pounds and 35.5 inches so far. Every step of the way, they have helped me to set realistic goals and create a plan to achieve them. It has truly been a group effort.
(Way to go, Denise! Her results are also a testament to her consistency.)
Char Neely
I have been a member of UpLift since 2006. Resistance training was not new to me. I was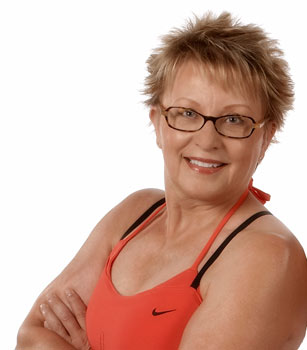 always physically active – swimming, riding horses (owned one for 10 years; lifting 50-pound hay bales would be considered resistance training, wouldn't it?), tennis, golf, running, racquetball, weight lifting, and in my later years, yoga.
I became a member for two reasons. First, I wanted to get strong and fit again; second, I missed the challenge of an organized sport. The programs presented to members at UpLift allow us to progress at our own speed and at all levels. I was competitive only with myself – I loved it! I knew I needed resistance training to maintain healthy bones and to develop strong muscle structure as I aged (which seemed to be accelerating quite rapidly).
As I watched my mother age – she is a spry 85 years old this August – it reinforced that resistance training is critical for maintaining muscle strength and bone health. I could not ignore the fact that, without resistance training, an aging body has to fight so many more obstacles than it should have to. If only my mother had the opportunity to be a member of UpLift when she was younger.
After an hour session, I feel revived physically and emotionally. Balanced, full of oxygen, clear headed and hungry! I want to eat fruit, veggies, protein and not a Big Mac. UpLift teaches you all that, too!
I am physically stronger because I go to UpLift. My arms are firmer and shapelier.
The mat work and using balance balls has strengthened my core, which helps with standing tall. Exercises have kept my neck from sagging… well, that and Lancôme's miracle neck creams.
I feel better emotionally and not just on workout days, but for days after. It is as if I had taken a capsule full of oxygen. I know this may sound silly, but my vision is clearer, my thought process more focused. More importantly, I feel happy, healthy, content – like superwoman!
After joining UpLift, my bone density increased almost 6 percent. My doctors were astonished and so was I.
Resistance training is critical and necessary for continued good health as we age. I was surprised at how quickly the body changes when one turns 60! Little things such as aches and pains, sleeplessness, mood swings, changes in diet (eating too much), and listlessness all seem to creep in. That motivated me to change my habits and then, lo and behold, who appears on the horizon, but UpLift, Guided Fitness for Women. And people say there aren't angels with us. Ha!
UpLift trainers have helped me understand nutrition as well. I now read labels more carefully. I eat more frequently during the day, which keeps my energy level more consistent so I don't feel like I'm starving and then overindulge on cheese and breads. I now choose snacks my body needs – vegetables, protein, whole grain carbs, nuts. The trainers help you get your nutrition on track and encourage eating often, moderation, and education. They help you change your eating habits. I love talking to women about UpLift! I tell them all of the above, and add that the energy and good spirits of all the members adds to this special "women-only" atmosphere. You will love it here.
Jess Benson
I joined UpLift in November of 2006. When I started, the only thing I knew about resistance trainingwas that it was something I "should" do, because it was good for maintaining bone density and gaining core stability. I never thought I could gain visible muscles.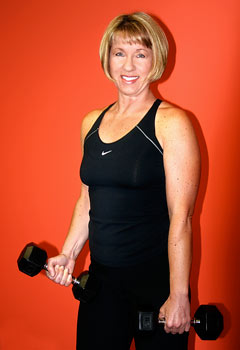 I cannot believe how much my feelings have changed! I think that resistance training is key to fitness and good health. I love lifting weights. I plan to have resistance training in my exercise plan forever.
I have lost 20 pounds without really trying. I've lost inches and measurements (mm) by calipers. I've gained muscles that I can actually see.
I feel much stronger. I've always been active, but noticed that, as I got older, I had more aches and pains after physical activity. I don't have those same aches and pains anymore. I have much more strength overall.
I've always needed exercise in my life for my emotional well-being. Resistance training has added another dimension. I feel really good when I come to the gym and I feel great when I leave because of the great workout.
My overall health has improved enormously as a result of being an UpLift member! Losing weight is always beneficial and my mental health has improved, too.
I've made changes to my diet with the guidance of UpLift. The biggest change has been adding more protein. Before joining UpLift, I probably consumed about 25 grams of protein a day. Now I have at least 75 to 100 grams a day. I eat more whole grains, more blueberries, and more vegetables than I ever had before.
I thought I knew a lot about nutrition, but I've learned a great deal from the UpLift trainers. It's hard not to learn about nutrition, as there are always discussions on the floor about nutrition when I'm working out.
UpLift is an incredible place to start and continue your exercise program. The personal one-on-one attention is second to none. When I started at UpLift, I didn't know anything about weight-lifting technique, but all the attention I've received has made me comfortable and confident about lifting weights. If I have a question, there's always someone there to help. The monthly program changes are essential in keeping fitness fun and interesting. The personal attention that I get at UpLift would cost much more money at another gym.
Dawn Breidenstein
I have been a member at UpLift since March of 2016. My goal was to lose 40 pounds, and as of July I was down 35 pounds. I started at a size 18 and now I am a size 10/12.
Health wise, I am able to move so much more easily. When you have so much extra weight on you it's harder to move up and down stairs and do other daily activities without feeling exhausted. One of the biggest daily differences I've seen is being able to get on and off our touring motorcycle. Last year, i had a problem getting on the motorcycle because of the weight on my knees and not being able to manage as well a i can today. This year, I noticed I am able to zip on and off of it without even thinking twice about it.
I heard about UpLift through the Woodbury Community-Ed Program, and purchased their 2-month transformation program. The first time I came into Uplift I thought to myself, "I'm just going to give this a try. It's only an 8-week program, we will see how it goes. Then I will decide what I want to do from there."
When I was done with the 21-day healthy habits eating plan I noticed that my cravings for the things that weren't healthy for me simply weren't there anymore. I learned through UpLift's nutritional program that its a lot easier to break the habits and not want the bad stuff anymore than to struggle with staying away from it. It's key to learn eat better forever, not "diet", and to simply lose the desire for the foods that aren't good for you.
The thing that makes UpLift different than every other gym is the personal attention you get here. There is a trainer here most of the time, and they're not sitting at the computer trying to make a sale. The trainer is walking around the gym and watching us, giving suggestions or correcting form. Every month you get a new workout program *for free* that is customized for you, your goals, and your ability level. Since it's a smaller gym, the trainers know you and are great at checking in with you and how you are doing as well.
At UpLift, you have everything a big gym offers, but you're not paying extra for it. You've got group fitness classes, personal trainers, nutrition help, and good hours- but it's all included with your membership.
At the end of the day, I love UpLift because it works. It works because you get personal attention, you get access to nutrition help, and you get a lot of support. You cannot be successful without support, and you will always have support at UpLift. I would never go back to a big gym after being here at UpLift.
Monica Anderson
After researching the choices, I decided UpLift was the place for me. The trainers are great;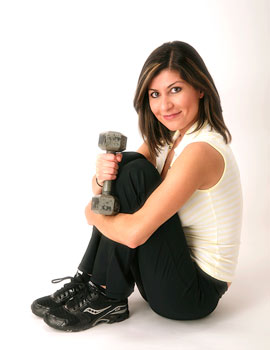 they're always on the floor teaching and assisting and that keeps me motivated.
They help me understand nutrition and the best nutrient-dense foods my body needs to be at its healthiest. I love every routine, and the results have far exceeded my expectations. I have been here five years now and feel better, stronger and healthier than ever!
Update: I am now pregnant and looking forward to starting the pregnancy workouts UpLift has developed. I plan to continue exercising through the entire pregnancy, something I've seen many of our members do. It will make labor and delivery easier, and make it easy to get my body back after my baby is born.
Kim Gazda
I joined UpLift in July, 2010. I have always been active by doing my own exercise programs at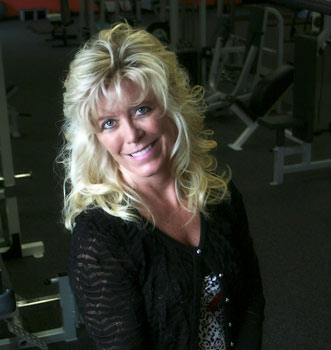 home. I never would have dreamed of joining a fitness center. In 2009, I decided to try something different because I was bored with doing DVDs at home, so I began running. I signed up for the Twin Cities Marathon (TCM) for motivation and began a very dedicated training and nutritional program which I learned from books. I finished the 2009 TCM in 5 hours and 28 minutes! It was the most amazing experience ever!
So when the TCM 2010 registration came along I wanted to do it again. Only, this time, I wanted to improve my time and my running quality. I also knew I would need more assistance to meet my goals and that was when I enlisted the help of UpLift.
I knew a key area I needed help in was building core strength. I had heard so many great things about UpLift from other members, so I signed on to begin the new journey. The UpLift team has far exceeded anything I could have imagined from a health club! It is more than a club, it is a way of life that is motivating and inspirational. The team is so dedicated and knowledgeable and they are always there for you, which is exactly what I needed. They do not just teach health; for them, it's a way of life.
The UpLift team has helped me grow in so many ways – building core strength, toning and shaping lean muscle mass, and eating better. I am amazed at how much I was missing by doing it on my own. My most valued lesson with food has been learning to eat more protein. I was truly amazed at how much protein women need to fuel their bodies, especially now that I have more muscle and tone.
I love the variety that UpLift provides. There is always growth and change in my program so I never get bored. You cannot get that anywhere else! I am proud to say that all my training helped me run the 2010 Twin Cities Marathon in under five hours! My time was 4 hours, 57 minutes, so I shaved 31 minutes off from my first one!
Two years ago, if you would have told me I would run a marathon, I would have said there is no way because I am not a runner! And today I have two marathons and one half marathon under my belt. Thank you UpLift!!!
Jana Langan
UpLift Guided Fitness for Women is a one-of-a-kind gym!!! I have been a member for more than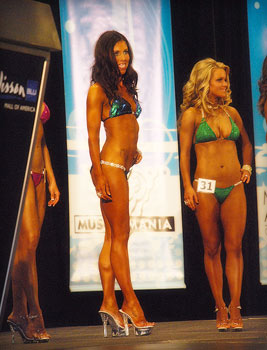 nine years. Before I joined UpLift, I had never worked out at a gym and was afraid of the unknown of resistance training. The trainers at UpLift create personal routines for me that are unique and innovative. I know that I'm not just another person there. The trainers truly care about my progress and success in reaching the goals that I have set. They regularly re-evaluate and tweak my plan so that it works best for me and my body on a consistent basis. The one-on-one guidance and attention is excellent!!
I am consistently impressed by the professionalism, commitment and dedication each and every trainer has for us, as members. The atmosphere at UpLift is professional, friendly, never intimidating, always empowering and fun!!! All of the members are enthusiastic and passionate about fitness. Because of the love for fitness that I now have (because of UpLift), in April, 2013, I was able to compete in my first, and certainly not my last, fitness competition. The support, assistance and encouragement I received from the trainers and members is INCREDIBLE!!! I cannot even imagine my life without UpLift Guided Fitness… it has become my second home!!! I LOVE TRAINING HERE!!!
Thank you for everything!! With love, Jana
Linda Day Anderson
I learned about UpLift Guided Fitness from an article in Woodbury Magazine and literally carried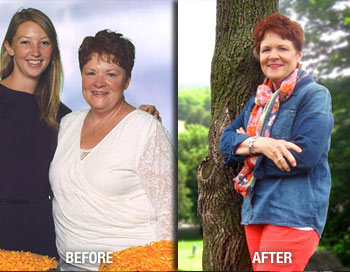 it in my brief case for months before finally calling them in January, 2011. I was planning on retiring later that year and wanted to make it a priority to lose weight and get in shape in order to make the most of the next phase of my life.
The trainers at UpLift create workouts that fit my needs and challenge me every step of the way, not only with exercise but nutrition as well. I lost 83 pounds with their guidance and have kept it off for a year and a half. UpLift has helped me change my lifestyle, which has made positive healthy changes in my body. They understand the struggles of losing weight and are there every day to help me move toward my goals. Joining UpLift was the best thing I ever did for myself!
Gerri Ann Argir
Most of my life, I never worried about weight, but by age 40 I had gradually gained 30 pounds. I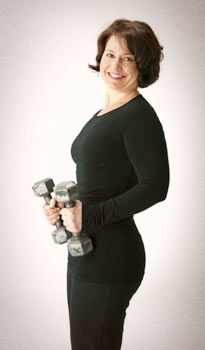 was telling myself it was the clothing sizes that were getting bigger, but one day at size 12/14, I looked in the mirror and said "who are you?"
It was time. I was ready to focus on getting fit and healthy.
I initially joined a boutique gym in Woodbury advertising one trainer, one client, one goal. I paid $60 an hour three times a week. After three months the cost was adding up, I wasn't learning skills I could take with me, and most importantly, I wasn't seeing results.
I joined UpLift Fitness in 2008. At UpLift, I was paying the cost of a monthly gym membership, but had the benefit of receiving a customized program and the attention of a personal trainer. There's no "up-selling," as everything is included in the monthly membership. Additionally, a trainer is always on the floor to offer support, discuss nutrition, answer questions, and make any corrections with respect to proper form.
I made changes gradually, but they've become lifelong lifestyle changes. In two years, I lost more than 20 pounds. I'm now a size 4 (sometimes a 2), but size doesn't really matter because I haven't just transformed my body, but also my body image.
I think of UpLift as a big-boy gym for girls. I love lifting and lifting heavy weights. I'm strong and toned, but not big. There's a misconception that lifting heavy weights will make a woman bigger. Not so. Lifting heavy weights burns more calories.
I left Minnesota in 2011, but have continued my UpLift membership remotely. I work out on my own, but always at the direction of UpLift's trainers. That's how much I believe in the value of their customized weight lifting programs and ongoing support with nutrition.